Welcome to CanCOVID! We are a network of active researchers, academics, patient partners, decision makers, and industry partners dedicated to an evidence-informed response to the COVID‑19 pandemic.
Our purpose is to support the scientific effort and community in their work through encouraging multidisciplinary collaborations and helping to connect people and resources to enable rapid knowledge mobilization and science-to-policy action. We are also committed to helping to provide our government partners with a better line of sight to existing and emerging COVID‑19 science and research.
Our partners and collaborators consist of academic, science-related and government institutions. We cross promote and share resources to connect our members to COVID‑19 information, and to facilitate our members' contribution to decision-making.
Our members engage and collaborate with an interdisciplinary network through a Slack platform, including Canada's leading scientists, researchers, and academics. They receive the latest insights, can share their work through Slack or through our Speakers Series and Workshops, and can find potential collaborators to work with on COVID‑19 initiatives.
On this page, you will find a glimpse of our latest knowledge products, a reference list of Canada's response to COVID-19, and hear from some of the voices in our community.
Interactive COVID‑19 Trackers
Explore our new Featured COVID‑19 Trackers page. Here you will gain access to a curated list of COVID data, interact with the various types and sources of COVID‑19 data using different dashboards, and explore other provincial, national, and international resources.
Our Knowledge Products
The following collection of resources relating to COVID‑19 research was developed by members of the CanCOVID Community. They include rapid reviews and issue notes, among other types of products.
---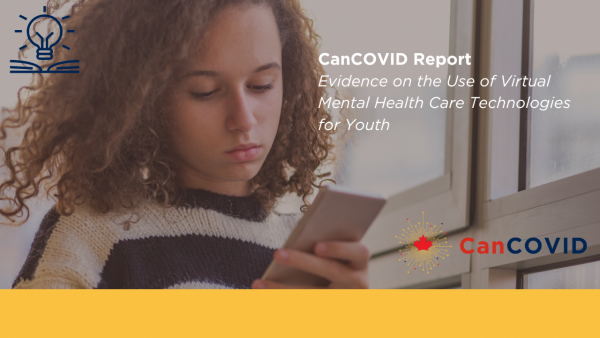 Evidence on the Use of Virtual Mental Health Care Technologies for Youth​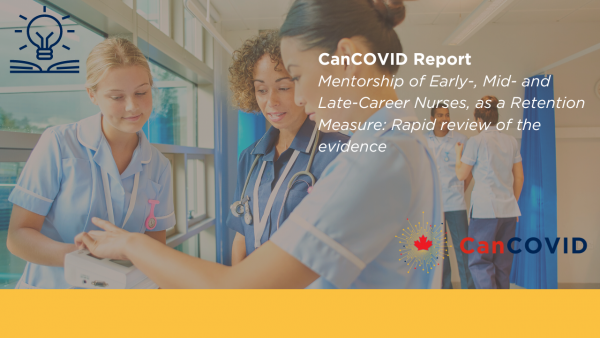 Mentorship of Early-, Mid- and Late-Career Nurses, as a Retention Measure: Rapid Review of the Evidence​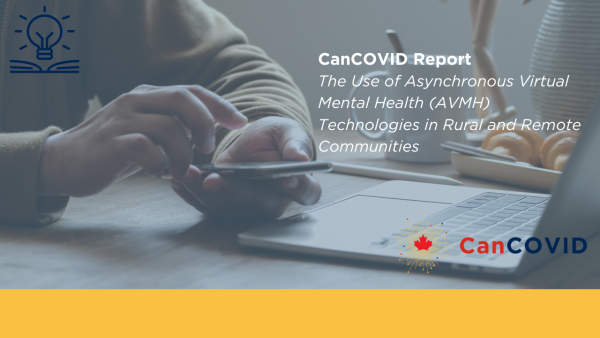 The Use of Asynchronous Virtual Mental Health (AVMH) Technologies in Rural and Remote Communities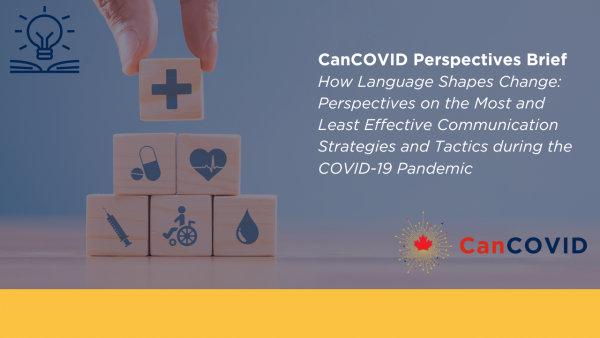 How Language Shapes Change: Perspectives on the Most and Least Effective Communication Strategies and Tactics During the COVID‑19 Pandemic ​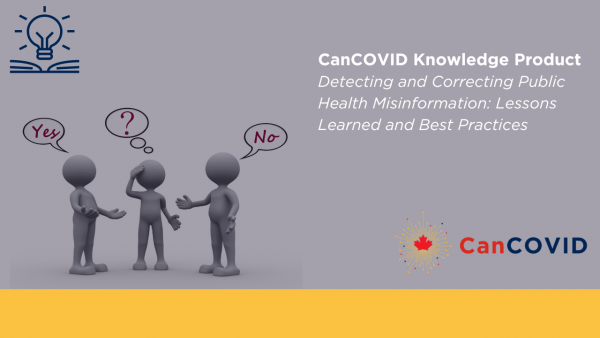 CanCOVID Webinar Summary​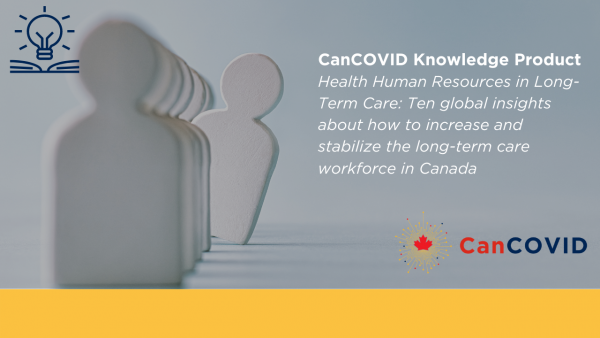 Health Human Resources in Long-Term Care: Ten global insights about how to increase and stabilize the long-term care workforce in Canada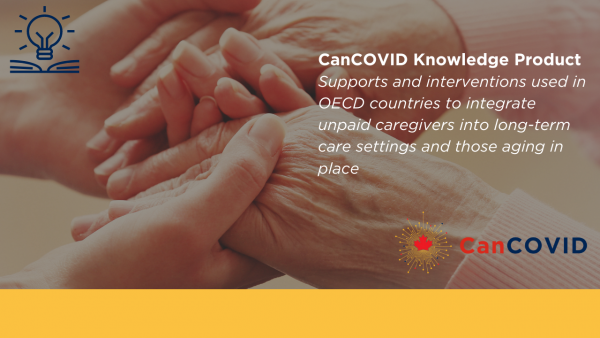 Supports and interventions used in OECD countries to integrate unpaid caregivers into long-term care settings and those aging in place​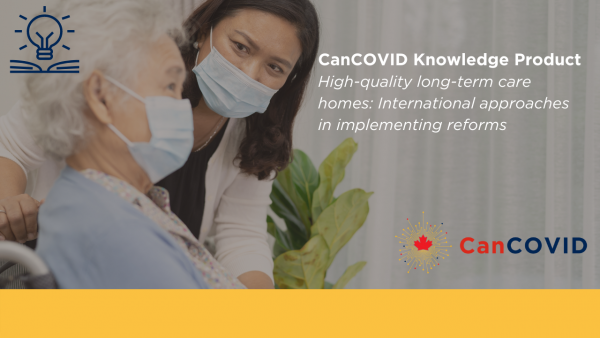 High-quality long-term care homes: International approaches in implementing reforms