Welcome to CanCOVID! We are a network of active researchers, academics, patient partners, decision makers, and industry partners dedicated to an evidence-informed response to the COVID‑19 pandemic.
​Anticipating and Responding to Knowledge Translation Needs During a Pandemic ​​
Join us on Tuesday, December 7th, as we hear from Pablo Navarro, MSc, BSc. ​
Find a Resource
We encourage you to use our list of trusted resources, digital library, and misinformation tools.
Subscribe to Our Weekly Newsletter
We send out weekly updates to our members via email.
Collaborate &
Exchange Ideas
CanCOVID membership is free. Participate in our real-time collaboration and knowledge exchange.
Our purpose is to support the scientific effort and community in their work through encouraging multidisciplinary collaborations and helping to connect people and resources to enable rapid knowledge mobilization and science-to-policy action. We are also committed to helping to provide our government partners with a better line of sight to existing and emerging COVID‑19 science and research.
Our partners and collaborators consist of academic, science-related and government institutions. We cross promote and share resources to connect our members to COVID‑19 information, and to facilitate our members' contribution to decision-making.
Our members engage and collaborate with an interdisciplinary network through a Slack platform, including Canada's leading scientists, researchers, and academics. They receive the latest insights, can share their work through Slack or through our Speakers Series and Workshops, and can find potential collaborators to work with on COVID‑19 initiatives.
On this page, you will find a glimpse of our latest knowledge products, a reference list of Canada's response to COVID-19, and hear from some of the voices in our community.
Interactive COVID‑19 Trackers
Explore our new C-19 Trackers pages, featuring interactive dashboards on trending COVID‑19 data. Updated daily, these provincial, national, and international tools can be used to find specific data sets.
Our Knowledge Products
The following collection of resources relating to COVID‑19 research was developed by members of the CanCOVID Community. They include rapid reviews and issue notes, among other types of products.
---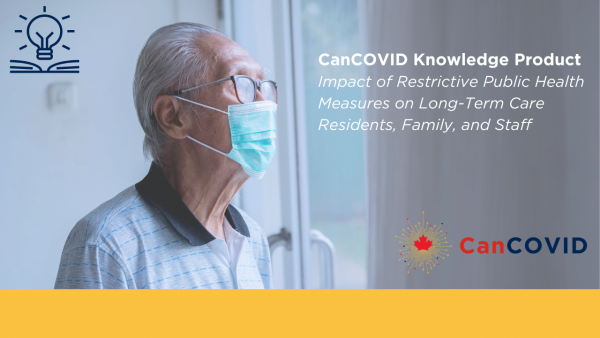 Impact of Restrictive Public Health Measures on Long-Term Care Residents, Family, and Staff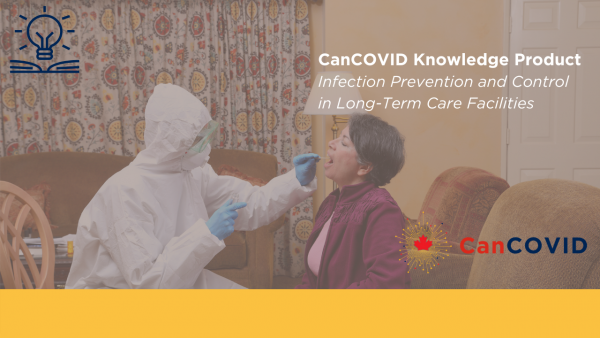 COVID‑19 Infection Prevention and Control (IPAC) in Long-Term Care Facilities in two OECD countries, the Netherlands and Denmark: Best Practices, Implementation, Compliance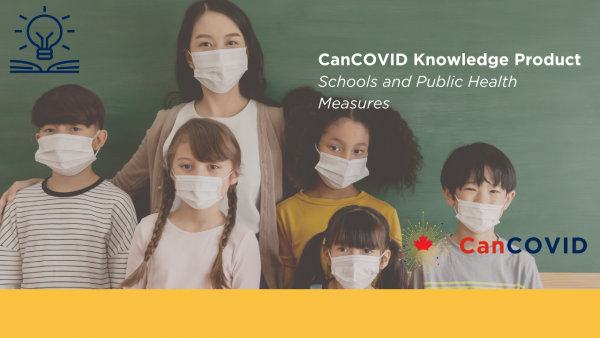 Key considerations for introducing and lifting public health measures in kindergarten, elementary, secondary, and post-secondary schools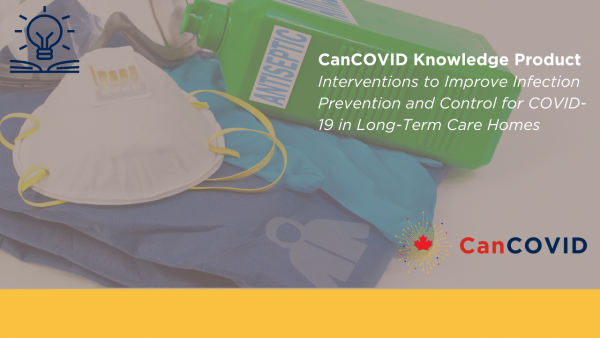 Interventions to improve infection prevention and control for COVID‑19 in long-term care homes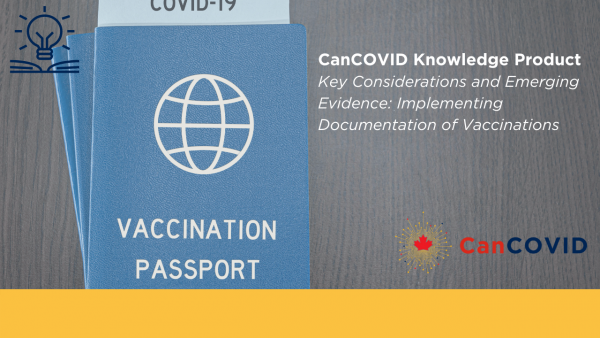 Key considerations and emerging evidence of experience across jurisdictions implementing documentation of vaccination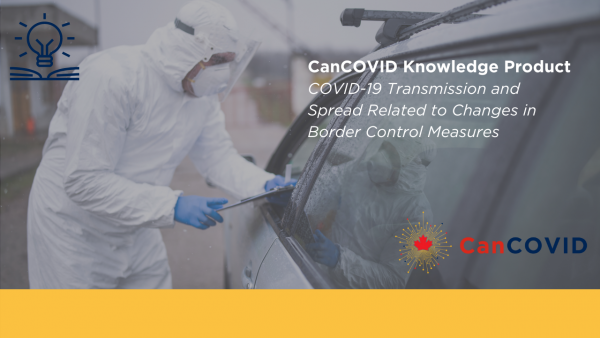 Experience and evidence with COVID‑19 transmission and spread across jurisdictions related to changes in border controls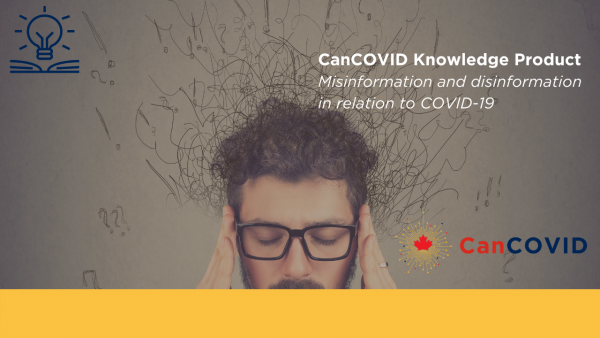 Misinformation and disinformation in relation to COVID‑19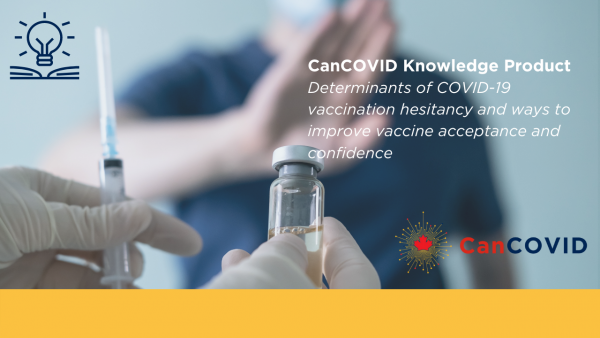 Determinants of COVID‑19 vaccination hesitancy and ways to improve vaccine acceptance and confidence