Resources
Welcome to the CanCOVID resources page. As an organization committed to open science and dedicated to rapidly mobilizing knowledge to help inform Canada's COVID‑19 response, we present a list of trusted resources for COVID‑19 evidence and a digital library where you can search across selected collections for relevant evidence.
This is not intended to be an exhaustive list, but an excellent place to start with brief descriptions of what you will find in each collection. You will also see some excellent search tips and suggested search strings from the University of Toronto libraries. Please let us know if you have additional sources to include in this list.
Here you can search across a small subset of resources where we link to the webpages of knowledge products in a variety of trusted collections. We are working with others to enhance the search capability across multiple websites – a work in progress, so stay tuned.
Quick Links to Trusted Resources
Interactive COVID‑19 Trackers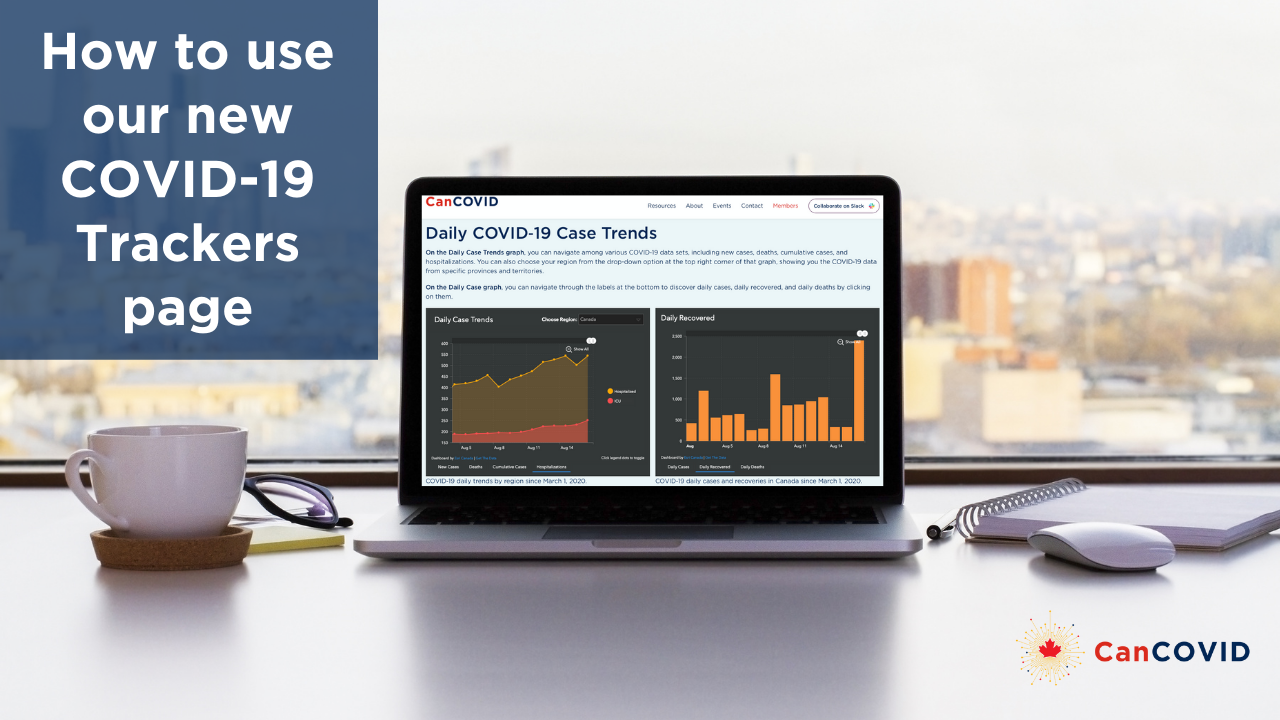 Explore our new C-19 Trackers page, featuring interactive dashboards on trending COVID‑19 data. Updated daily, these provincial, national, and international tools can be used to find specific data sets. You can also stay to up to date with a variety of other resources we've compiled on that page.