CanCOVID's Featured COVID‑19 Trackers Page
Welcome to CanCOVID's Featured COVID‑19 Trackers page. Here you will find a curated list of COVID data.
We encourage you to visit our Canadian and Global COVID‑19 Trackers pages to stay up-to-date on a variety of trending COVID data, interact with the various types and sources of COVID data using different dashboards, and explore other provincial, national, and international resources.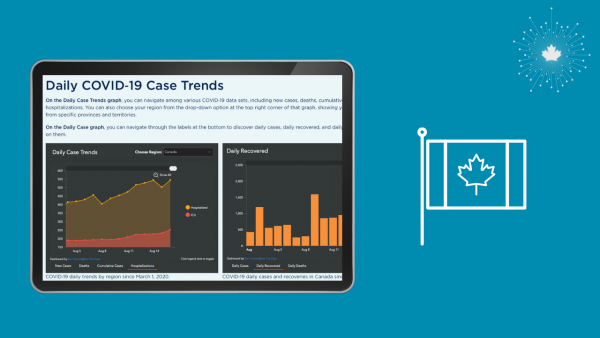 Canadian Trackers
Explore provincial and national COVID‑19 data.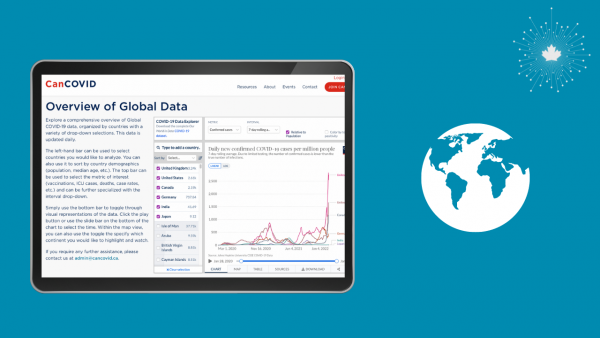 Global Trackers
See international COVID‑19 data level.
Featured This Week
The following chart, from Our World in Data, provides the breakdown of the Omicron variant cases. As this only reflects the breakdown of cases that were sequenced, it does not represent a complete breakdown of all COVID cases.
The country selection can be changed at the top left by clicking on 'Add Country' which will then pop out a list of countries that you can either select or unselect. You can further customize the chart by dragging the circle at the bottom to change the date range, or by clicking on one of the tabs at the bottom to change the style of the data visualization from a line graph, to a map, or to a table. This data is updated on a biweekly basis. If you require any further assistance, please contact us at admin@cancovid.ca.