CanCOVID's Featured COVID‑19 Trackers Page
Welcome to CanCOVID's Featured COVID‑19 Trackers page. Here you will find a curated list of COVID data.
We encourage you to visit our Canadian and Global COVID‑19 Trackers pages to stay up-to-date on a variety of trending COVID data, interact with the various types and sources of COVID data using different dashboards, and explore other provincial, national, and international resources.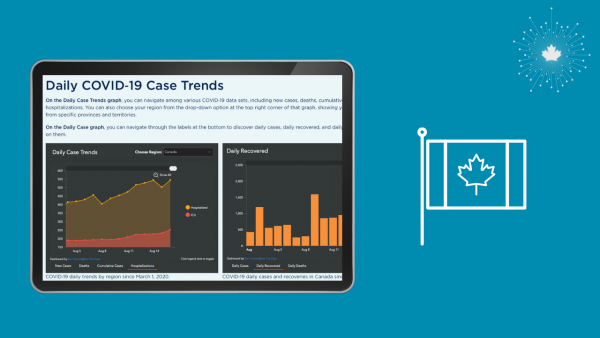 Explore provincial and national COVID‑19 data.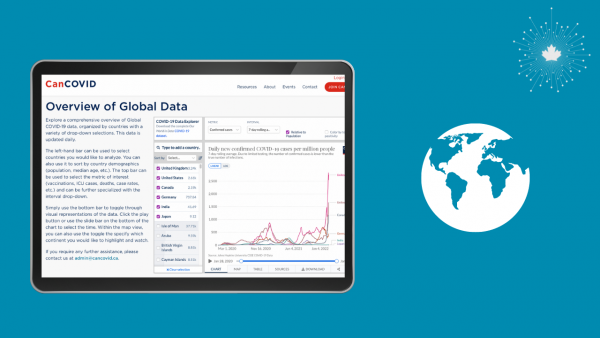 See international COVID‑19 data level.
Featured This Week
The following chart, sourced from Our World in Data, provides a visual representation of government policies on restrictions on international travel controls. Policies for different regions are categorized under the following six areas: no data; no measures; screening; quarantine from high-risk regions; ban on high-risk regions; and total border closure. The data used for this chart is sourced from the Oxford Coronavirus Government Response Tracker (OxCGRT). The OxCGRT collects publicly available information on 17 indicators of government responses, spanning containment and closure policies; economic policies; and health system policies. Further details on how these metrics are measured and collected is available in the project's working paper. Finally, feel free to use the toggle on the upper right corner of the chart to switch between world and continental views.  
If you require any assistance to use this chart, please contact us at admin@cancovid.ca.