Public Health Measures and Child Health During COVID-19
Speakers: ​C Birken, L Vanderloo, X Li
Related Resources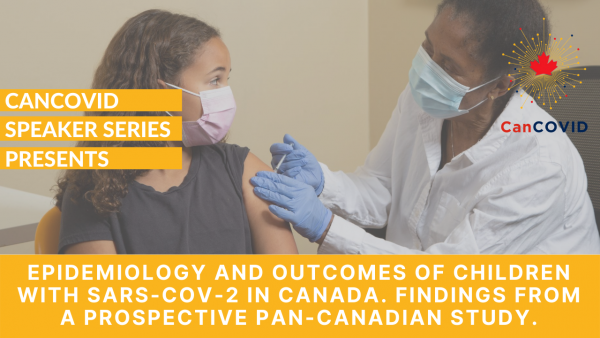 Event
December 14, 2021
Epidemiology and Outcomes of Children with SARS-CoV-2 in Canada. Findings From a Prospective Pan-Canadian Study.​
Speaker: ​O Drouin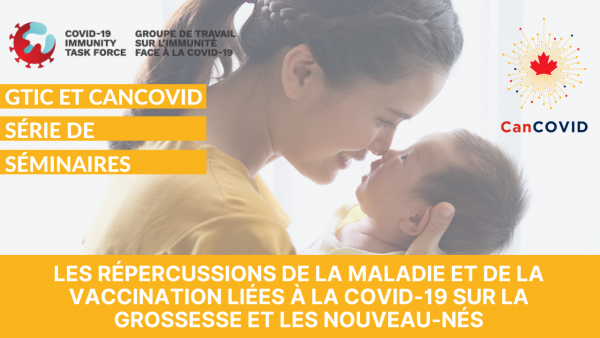 Event
December 20, 2021
Les répercussions de la maladie et de la vaccination liées à la COVID‑19 sur la grossesse et les nouveau-nés
Présentateurs: T Bogler, C Hankins, D Money, D Fell, D O'Connor, & S Unger. ​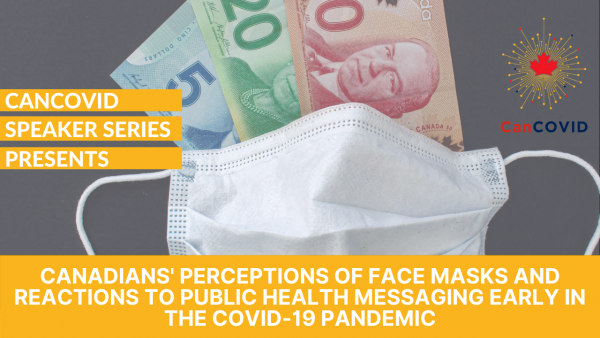 Event
November 30, 2021
Canadians' Perceptions of Face Masks and Reactions to Public Health Messaging Early in the COVID‑19 Pandemic.​
Speakers: Y Zhang, Y Sharafaddin-zadeh​
Event
October 5, 2021
Speaker Series event: Pediatric COVID-19: Children are not just little adults.​
Speaker: ​S Freedman