AAAS Virtual Booth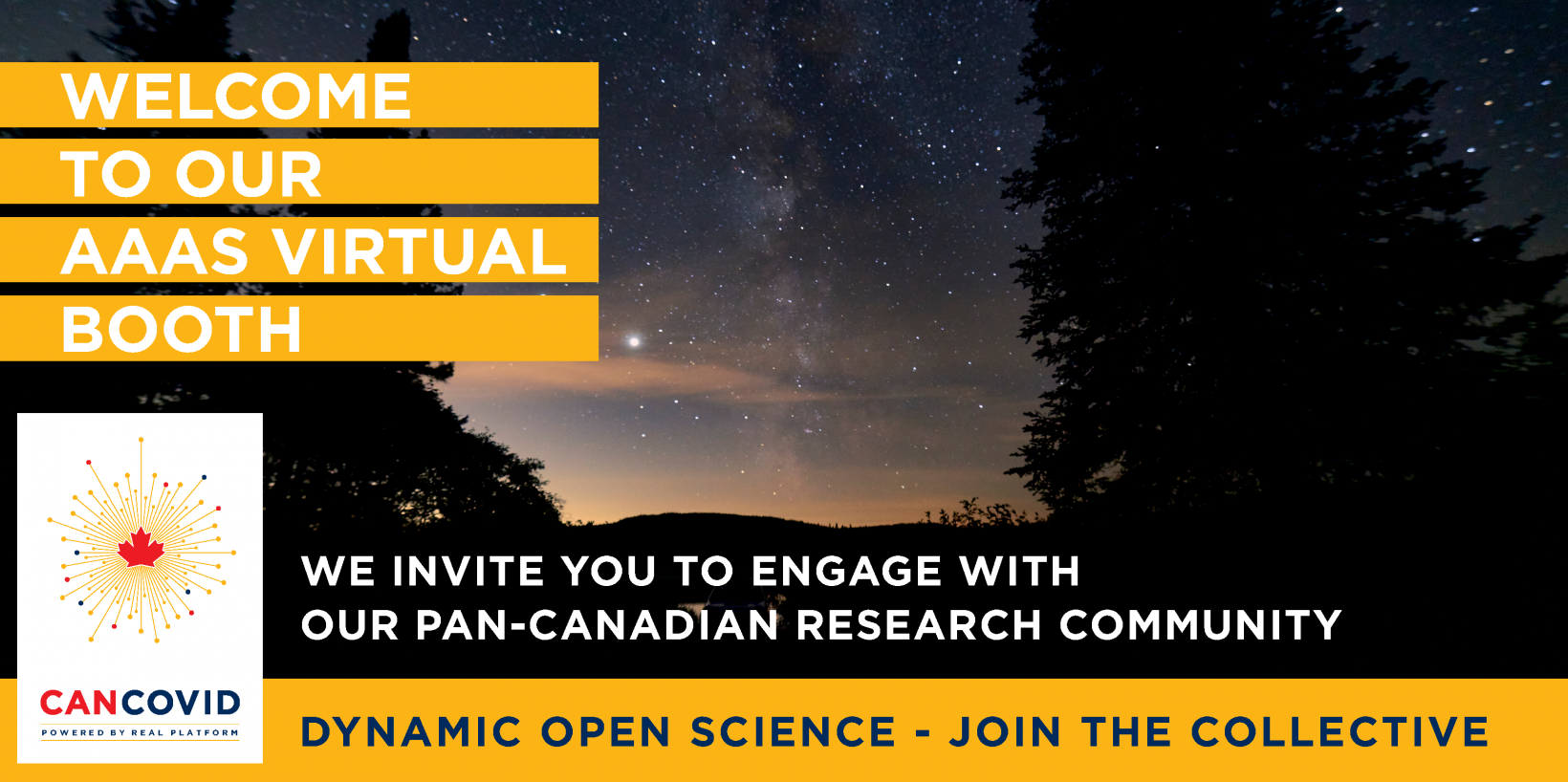 About CanCOVID
CanCOVID is a dynamic open science collective dedicated to rapidly mobilizing and sharing knowledge to help guide Canada's COVID‑19 response. Since March 2020, CanCOVID has grown to become one of Canada's leading online science and research communities with over 2,500 members, rapidly producing and disseminating over 500 credible resources in response to the pandemic and post-pandemic future.
We encourage you to explore our website and join our community!
Join our Network
We invite you to join our network of over 2,500 members.
The value of a CanCOVID:
Interdisciplinary Network: engage and collaborate with an interdisciplinary network including Canada's leading scientists, researchers, and academics.
Innovative Projects: easily create and join our newly enhanced project workspaces to answer COVID-related questions.
Latest Insights: find out what is happening, who is doing what, and where in COVID‑19 research.
Events & Workshops: gain access to emerging knowledge and resources from leading experts in their respective fields.
Share your Expertise: get your work into the hands of those who are best able to act on it.
Stay Connected
Keep informed with the latest CanCOVID initiatives, knowledge products, tools, events, and more by following us on social media and subscribing to our weekly email updates.
Other CanCOVID Initiatives
CanCOVID is involved in many science-to-policy initiatives across Canada. You can explore our other initiatives below.