Open Invitation to CanCOVID Community Members…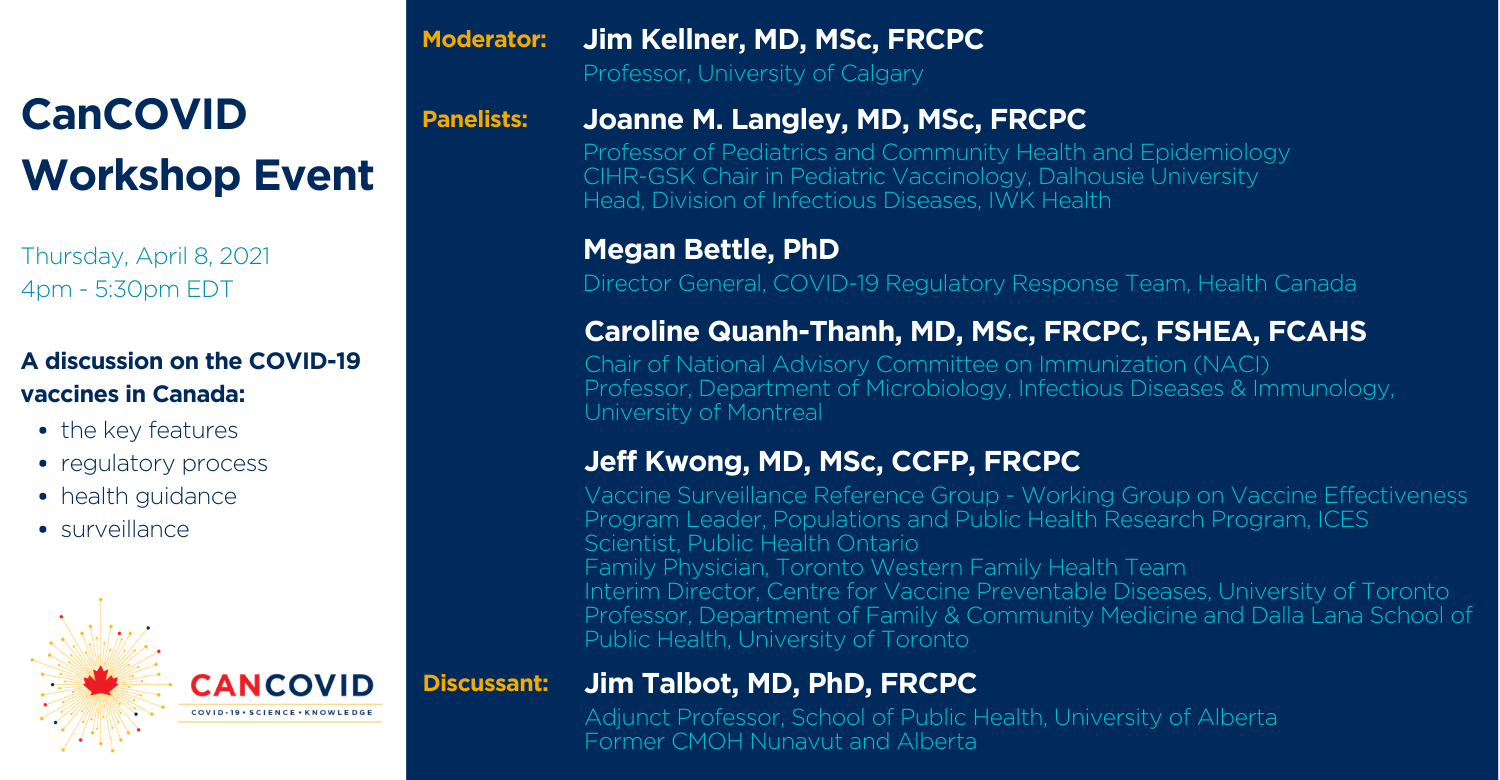 Join us for an informative workshop on the COVID‑19 vaccines in Canada. Space is limited, so be sure to register here to reserve your spot. We will then email the attendees with the Zoom link on the morning of the event.
Event Panel​
​Moderator: ​
Jim Kellner, MD, MSc, FRCPC​
Panelists:​
What is the portfolio of vaccines and their key features?​
Joanne M. Langley, MD, MSc, FRCPC​
What is the regulatory process to approve vaccines in Canada?​
Megan Bettle, PhD​
Formulating public health guidance – NACI process, recommendations and rationale.​
Caroline Quach-Thanh, MD, MSc, FRCPC, FSHEA, FCAHS​
Vaccine surveillance in Canada​
Jeff Kwong, MD, MSc, CCFP, FRCPC​
Discussant: ​
Jim Talbot, MD, PhD, FRCPC
​